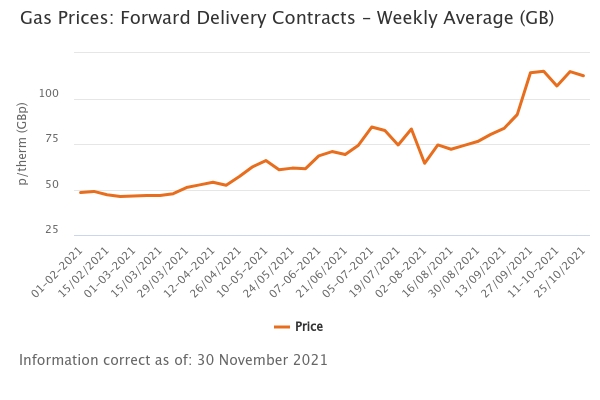 These graphs are from Ofgem and can be accessed via the link below. They have been  used to show the upward trajectory of the price of gas over the past year and used only as an indicator. https://www.ofgem.gov.uk/energy-data-and-research/data-portal/all-available-charts
The current state of the UK energy market has meant that most suppliers are revising their price books by the hour.
Prices are either changing or being withdrawn at a moments notice. As of today all but 4 suppliers have stopped taking business until the 2nd of January.
These graphs are from Ofgem and can be accessed via the link below. They have been  used to show the upward trajectory of the price of gas over the past year and used only as an indicator. https://www.ofgem.gov.uk/energy-data-and-research/data-portal/all-available-charts